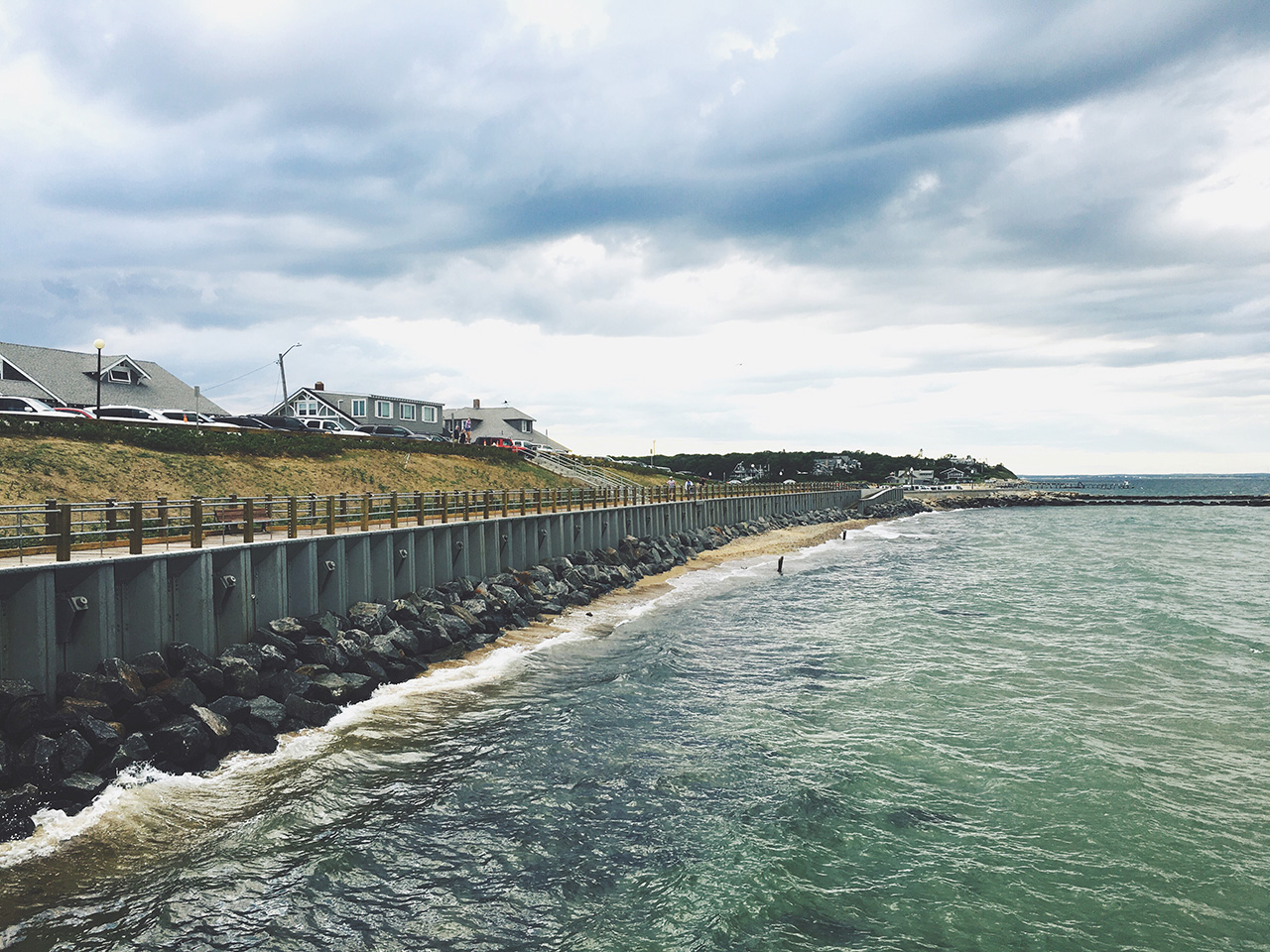 As an exercise to help get my creative muscles moving again, I started using my iPhone 6s as my one-and-only camera. I needed to do something to get out of my own way and this seemed like a good way to both simplify things while at the same time impose some creative constraints on myself.
The more constraints one imposes, the more one frees one's self. – Igor Stravinsky
It's been almost three months since I began this little experiment and I'm enjoying it so much that I continue to put off replacing my broken DSLR. Not only do I find myself more often looking for opportunities to capture interesting images wherever I happen to be, I now make much more of an effort to go out of my way during my daily commute to find cool scenes and subjects to capture.
Even while on a recent family vacation to Martha's Vineyard, the only camera I brought with me was my iPhone. In years past I would pack up my DSLR with a bunch of lenses and then force myself to lug it around thinking that this was the only way I was going to be able to shoot some cool photos. It was so much more liberating to know that I could capture quality images with the amazing camera in the iPhone 6s.
As I've heard Chase Jarvis say many times in the past "The best camera is the one that's with you." This couldn't be more true.
Nothing New
I know I'm certainly not breaking any new ground here. People have been producing amazing images using nothing but an iPhone since the original was released many years ago. Spend just a few moments on Instagram and you can't help but be inspired by the amazing images people post that are captured with only an iPhone.
At some point soon I'll finally make the move and replace my DSLR. When I do, I'm sure I'll break out the lenses and take the kind of pictures that just aren't possible with my iPhone. But for now, I'm truly enjoying the self-imposed limitation of using my iPhone as my one-and-only camera.
Simplicity is the glory of expression. – Walt Whitman
This experiment proved to me that through the process of simplifying some things I could impose some constraints on myself which helped me both break out of a recent creative rut and begin to evolve as a photographer. At this point I feel like I'm only scratching the surface of what's possible.
If you'd like to see more photos that I've shot during this experiment check me out on Instagram at @markcphoto.