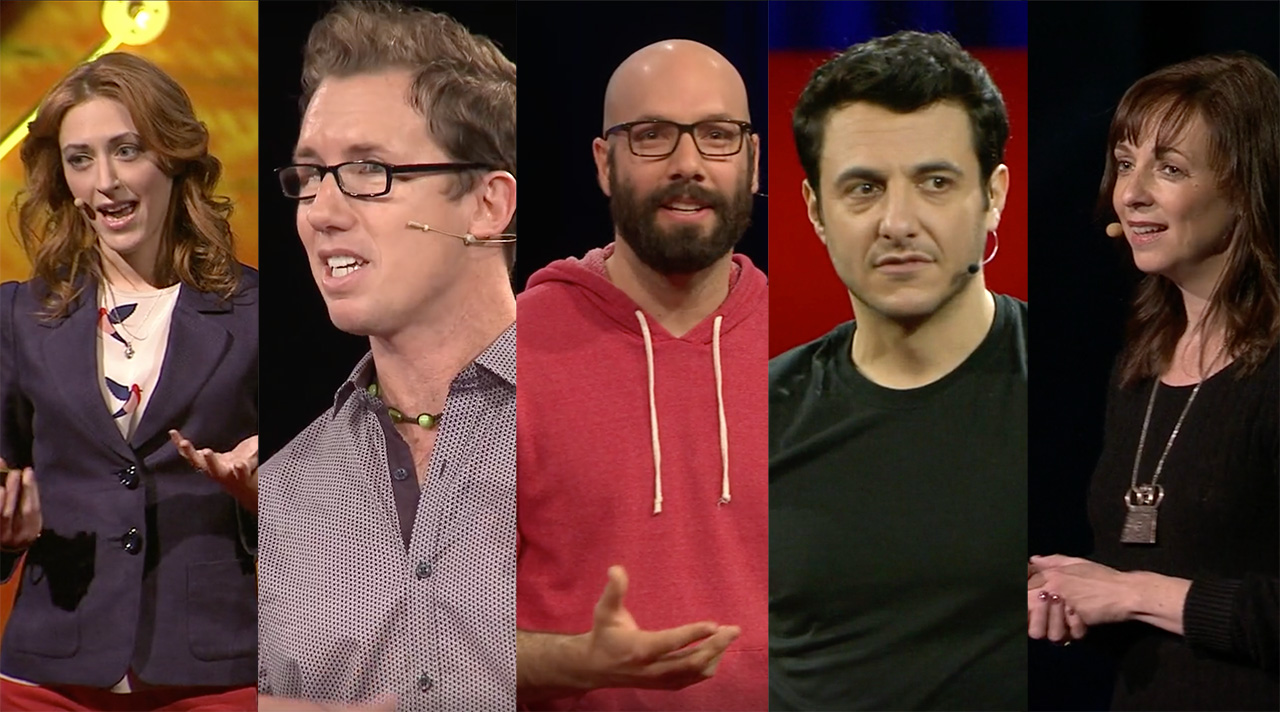 Everybody seems to have a list of their favorite TED Talks. Do a Google search for favorite TED Talks and you'll find lists from people that span from five to fifty or more. New TED Talks are released at such a rapid pace, it's almost impossible to keep up with this amazing content. However, I continue to seek out TED Talks when I'm in need of a jolt of inspiration. They always help me learn something new or push me to think differently about a certain topic. At the moment, these are 5 of my favorites. These talks cover the gamut of stress, procrastination, being an introvert, life lessons from an amazing photographer, and the changing landscape of making money as an artist. You'll be educated and inspired by these 5 talks.
How to make stress your friend
We've constantly been told that stress is bad for us and should be avoided at all costs. Psychologist Kelly McGonigal turns the tables on this notion and urges us to see stress as a positive response to life's challenges. My favorite quote occurs at the end of the talk:
Chasing meaning is better for your health than avoiding discomfort. Go after what it is that creates meaning in your life and trust yourself to handle the stress that follows." — Kelly McGonigal
The power of introverts
I was always made to believe that there was something wrong with being an introvert. Susan Cain's TED Talk opened my eyes to the positive aspects of being a quiet person. I realized that it's something that I shouldn't have to apologize for. Susan Cain makes an argument in this TED Talk that introverts bring extraordinary talents and abilities to the world, and should be encouraged and celebrated.
Inside the mind of a master procrastinator
I'm a first-class procrastinator. I can identify with much of what Tim Urban humorously describes in this TED Talk. Most procrastinators will get a task or project done when it has a pain inducing deadline. It's the important things that don't have pain inducing deadlines that we may go our whole lives without doing.
The search for what is out there
Trey Ratcliff shares some of the lessons he's learned along his journey to becoming a world renowned photographer. My favorite quote from his talk:
You look around you and you see great people doing great stuff all the time and you think I'm just stumbling around. I can't quite get my act together. Well, I can promise you this… when you do find it, you'll be able to look back and connect all those dots and see that you were actually stumbling into your own greatness." — Trey Ratcliff
How artists can (finally) get paid in the digital age
Jack Conte, the founder of Patreon, describes the changing landscape of how artists are getting paid in the digital age. He shows examples of how platforms like Patreon allow creators to turn art into money. Artists can be being directly supported by the very fans that love their work.