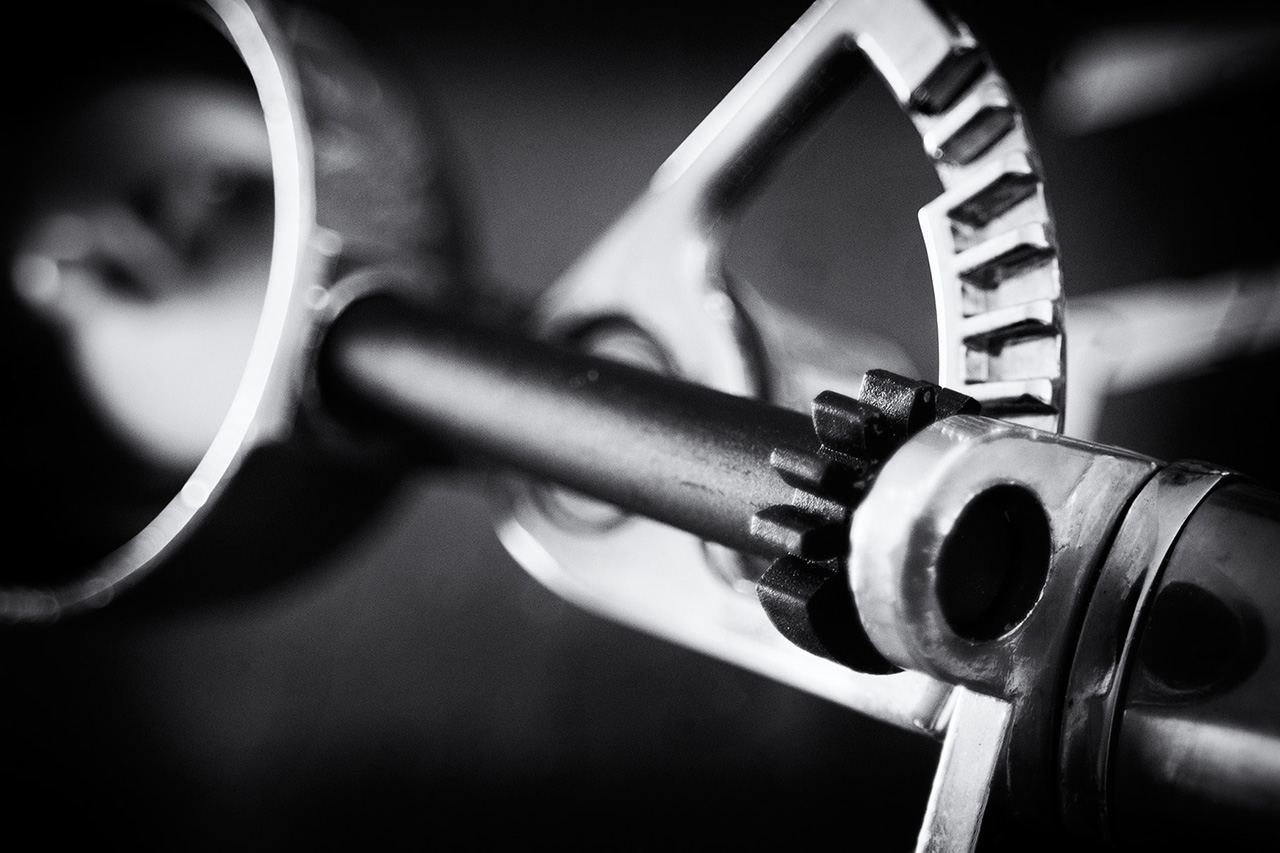 One of my favorite things to do with my camera, whether it's my DSLR or my iPhone, is to take close-up pictures of everyday things. It could be an object like a household utensil, a texture like graffiti on a concrete wall, or something from nature like leaves on a tree.
To take these photos I use a macro lens on both my DSLR and my iPhone (check out my resources page for more details). This allows me to get really close which can create interesting effects when combined with a shallow depth of field. This also gives me the opportunity to examine something closely and experiment with different angles and points of view in an effort to make something that's considered ordinary become much more interesting. The end result can often be a pretty amazing abstract image.
Long Distance Travel Not Required
The cool thing is that these kinds of photos can be taken anywhere. You can create some extraordinary images just by looking around your own home and yard. In fact, after spending enough time taking these kinds of pictures, you'll find that you begin to look for these opportunities everywhere you go with your camera.
While the best results are usually obtained by using a macro lens with an interchangeable lens camera, you can still create great images with nothing but an iPhone and a third party close-up lens. I created the image below using an iPhone 6s and the super-cool macro lens from Moment.
Post-Process Your Images
After I capture a bunch of images I like to post-process them either right on my iPhone or with Lightroom and/or Photoshop. I take the time to experiment with cropping and different color effects until I create something that really connects with my personal taste and aesthetic.
Try for Yourself
Take some time to look around wherever you are, whether at home or even on your lunch break at work. Make it a habit capture close-up images of anything and everything you come across each day. Use whatever camera you have available. Post process the best pictures you capture in an image editing app on your phone or computer.
Find something that's ordinary and make something extraordinary.
Look closely… See with new eyes…
Don't just pass by what is familiar without a thought.
Pay attention and look closely.
There is beauty – there is discovery –
there in a whole new world hiding
beneath the face of the familiar.
– Jonathan Lockwood Huie