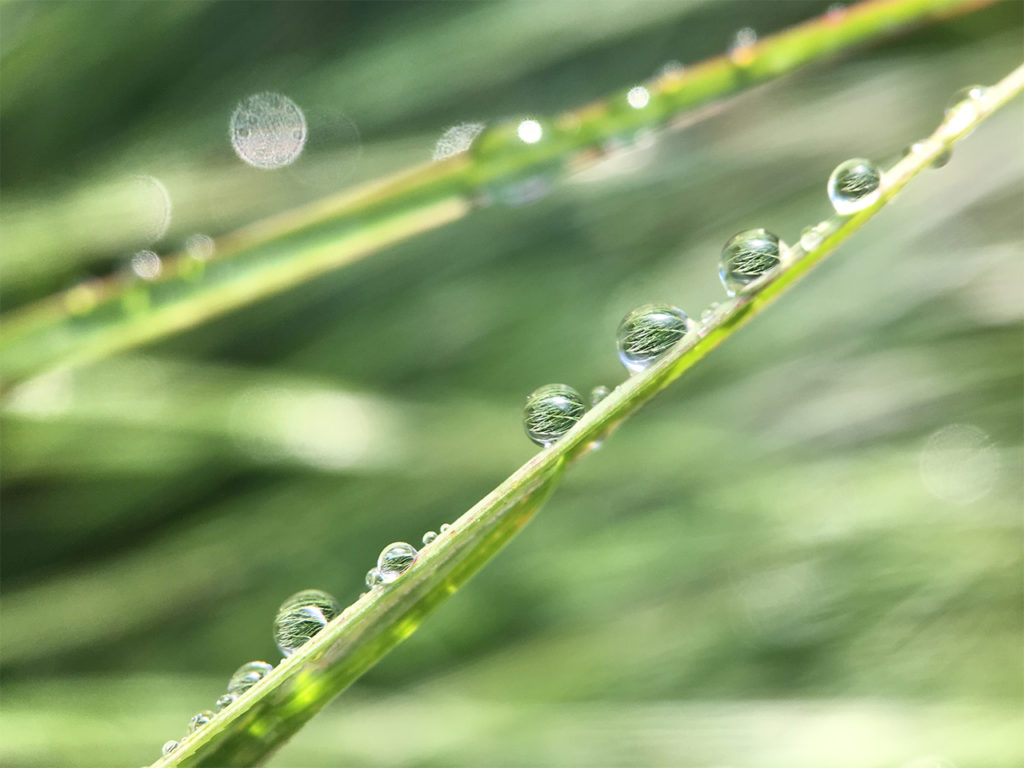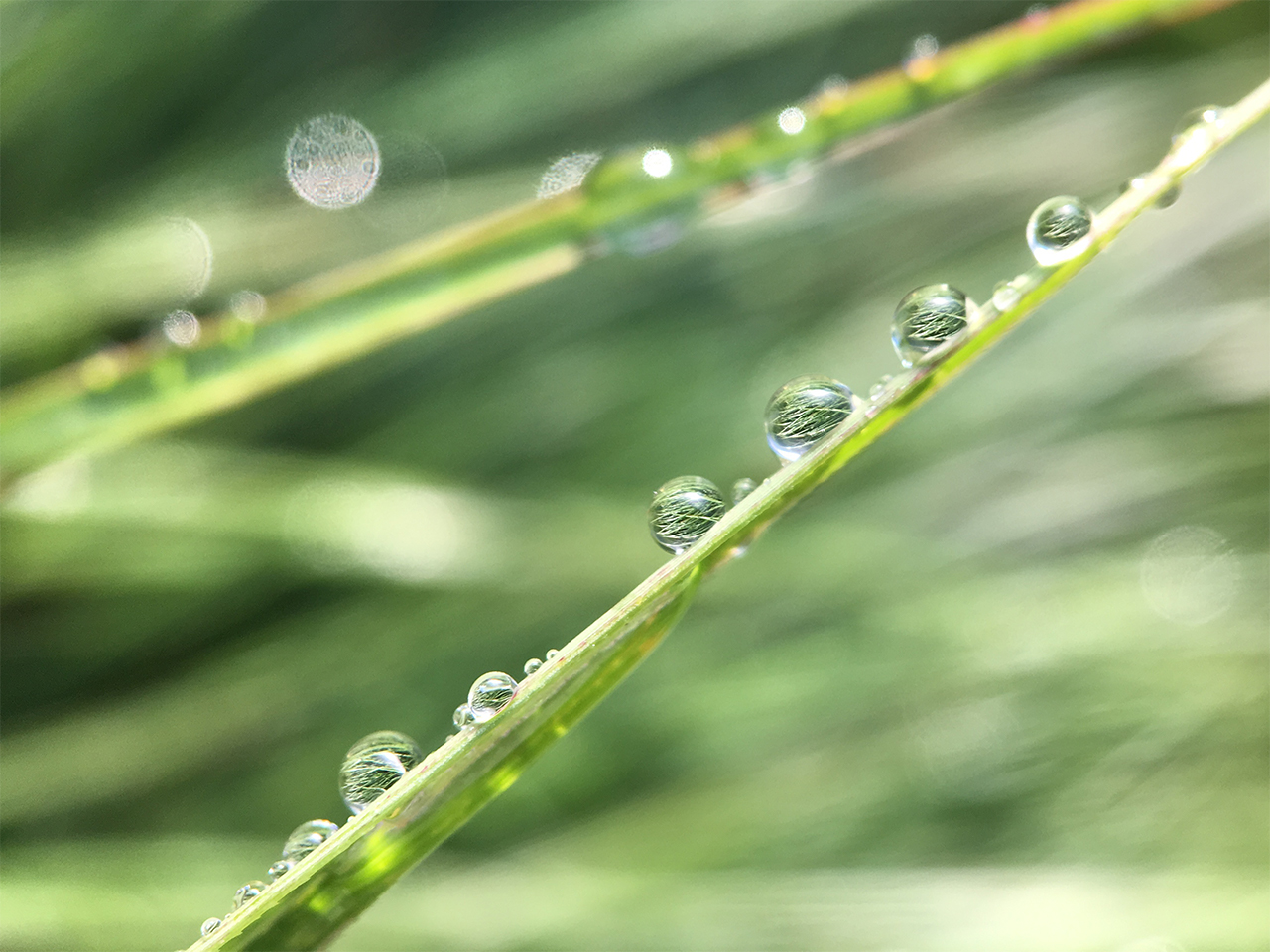 Close-up photography or macro photography can open up a whole new world of creative possibilities for you as an artist. It can challenge your powers of observation by forcing you to look at an object from different viewpoints in order to find interesting patterns, shapes, and textures. I know that when I haven't picked up my camera in a while, close-up photography is one of the best ways I know of to get that creative mojo back. If you've never really given this form of photography a chance, here are some tips to help get you started.
Get a Macro Lens
A macro lens allows for closer focusing distances than can be achieved without one. With a macro lens you'll be able to get really close to your subject and capture the most amount of fine detail. There are plenty of macro lenses to choose from. I currently a Nikon 60mm macro lens (see my resources page for more gear info). There are also macro lenses available for smartphones like this one from Moment. This is the lens I used on my iPhone to shoot the blade of grass image at the top of this post. What if you can't spring for a macro lens? You can still create interesting close-up images by getting as close to your subject as your non-macro lens will allow. You can then do some creative cropping using an image editing application. Also, a tripod can be very helpful in keeping images tack sharp at close focusing distances.
Find Some Objects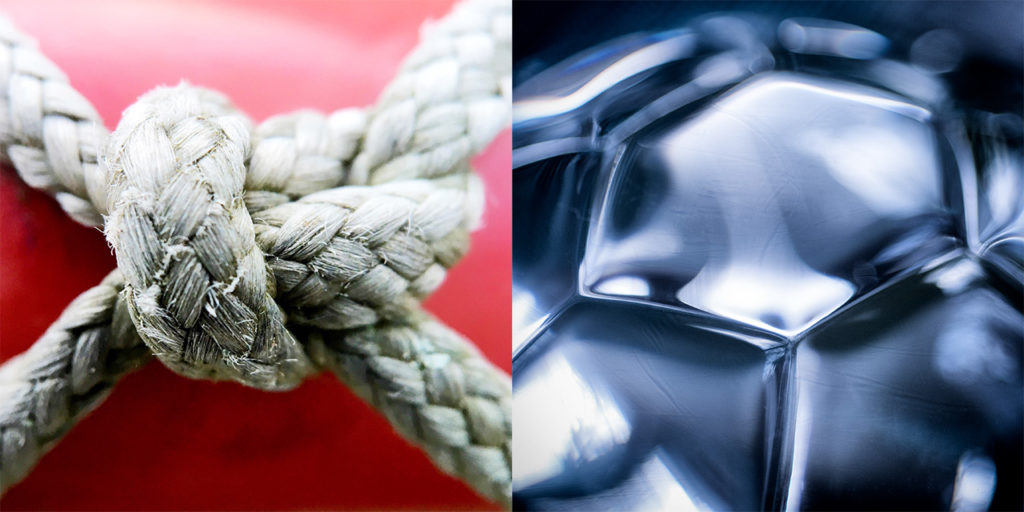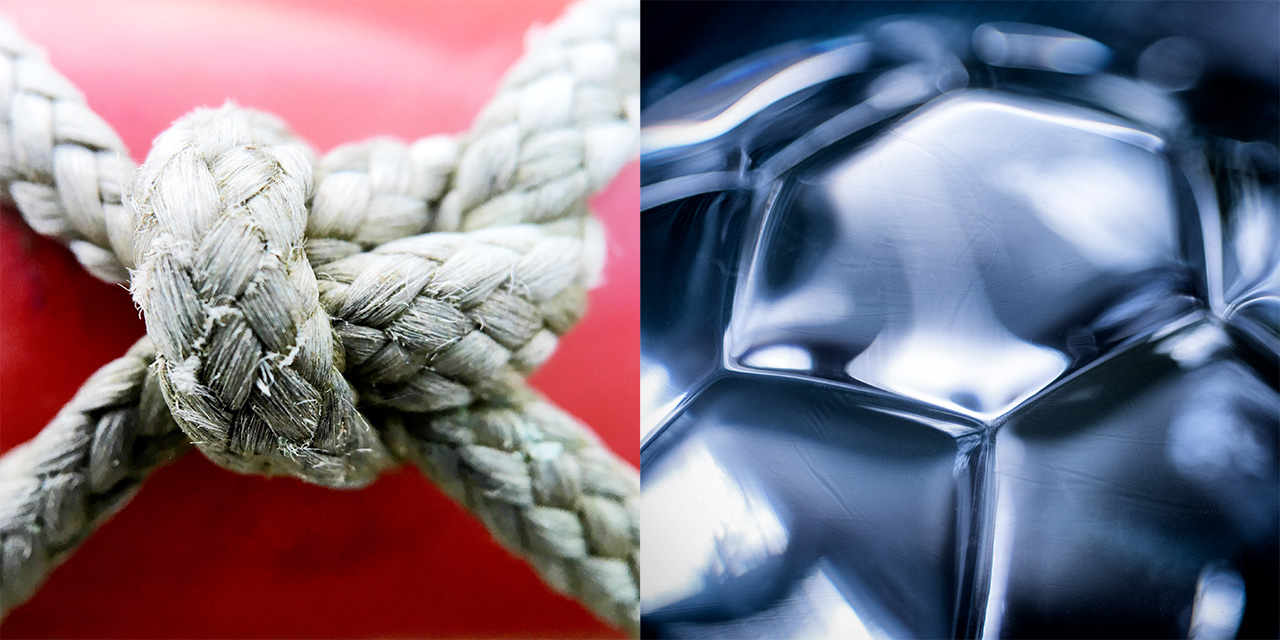 What makes close-up or macro photography so accessible, is that there's no need to travel to a scenic location to create interesting images. Simply look around your house, garage, or yard for some interesting utensils, tools, etc. I find that I'm always on the lookout for new objects that could make interesting subjects. Consider scanning yard sales in your area, or even look for items at your local home center, Target, or Ikea. The image above left is a close-up of a knot in a hockey net that was in our back yard. The image on the right is a close-up of a glass turtle shell.
Get Unusually Close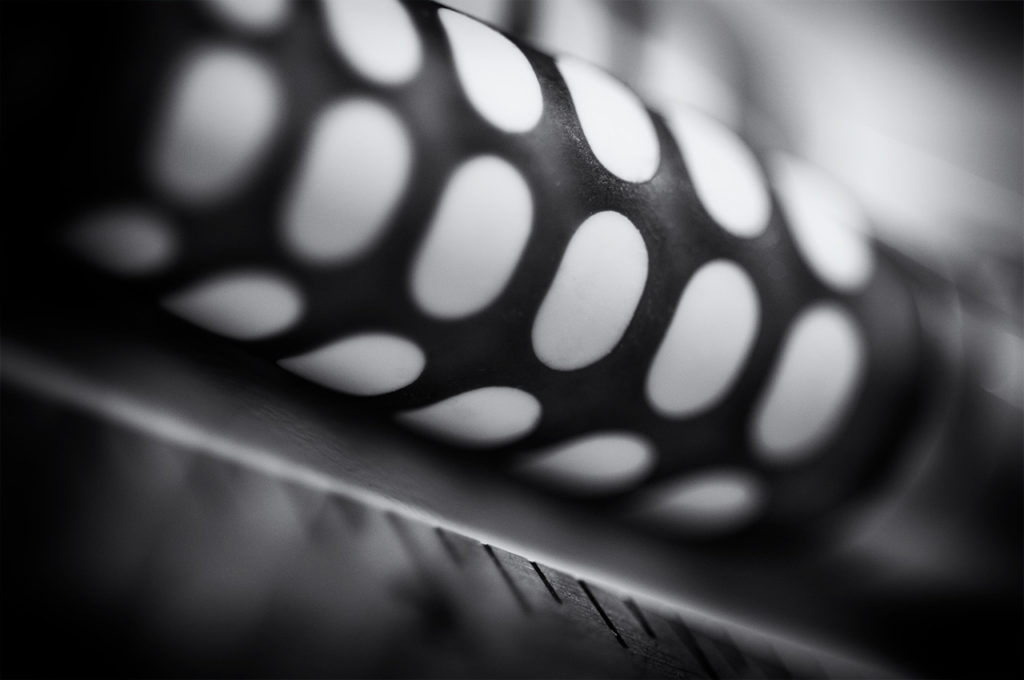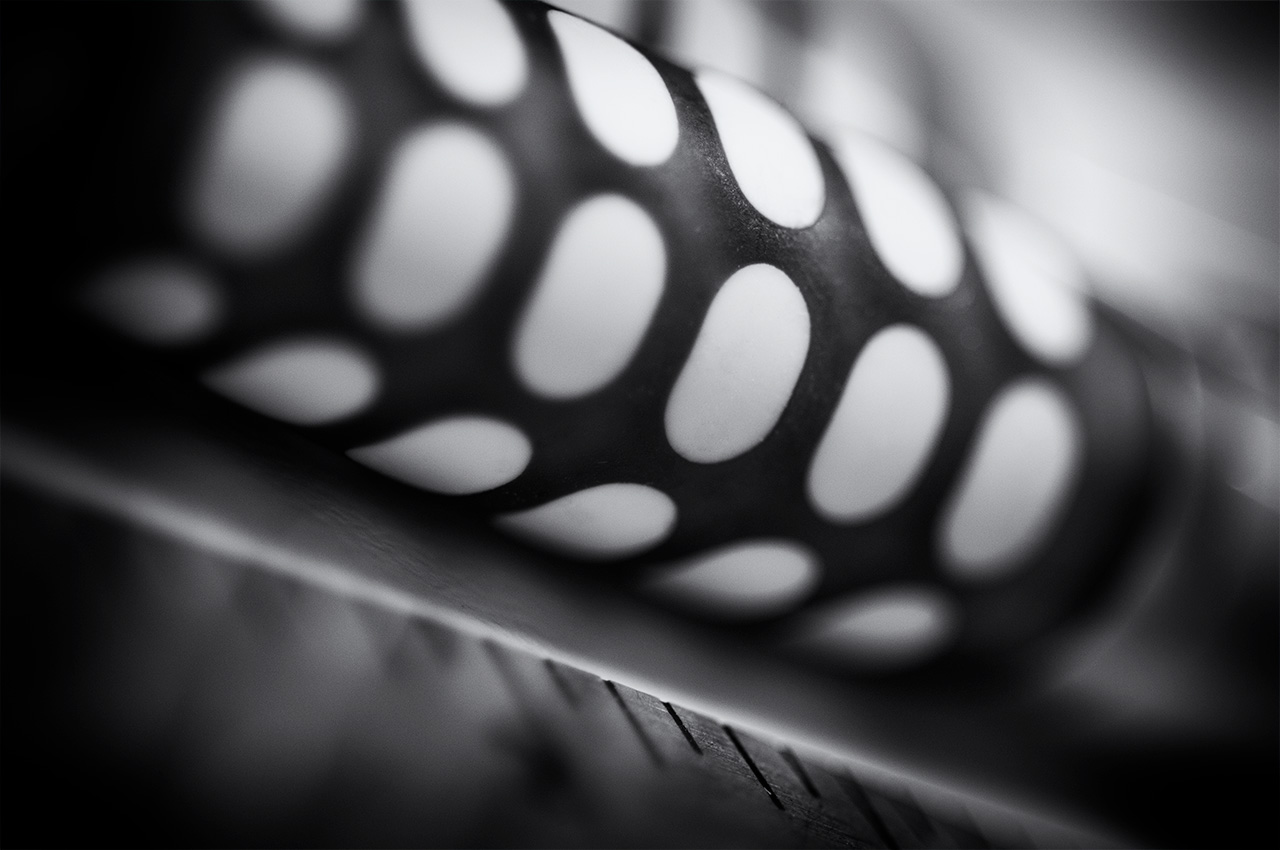 Getting really close-up can make ordinary objects look extraordinary. It's often the most unexpected way of viewing an object that results in the most interesting final image. Look for opportunities to get "unusually close" to the object. Shoot from different angles and viewpoints. Take time to look for interesting patterns and shapes that take form in your camera's frame. This is the time to experiment.
Do Some Creative Post-Processing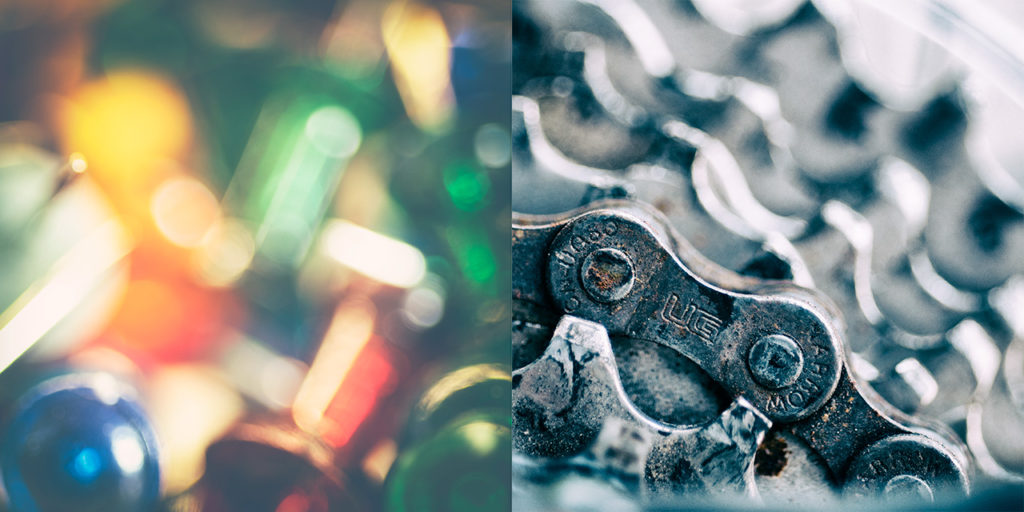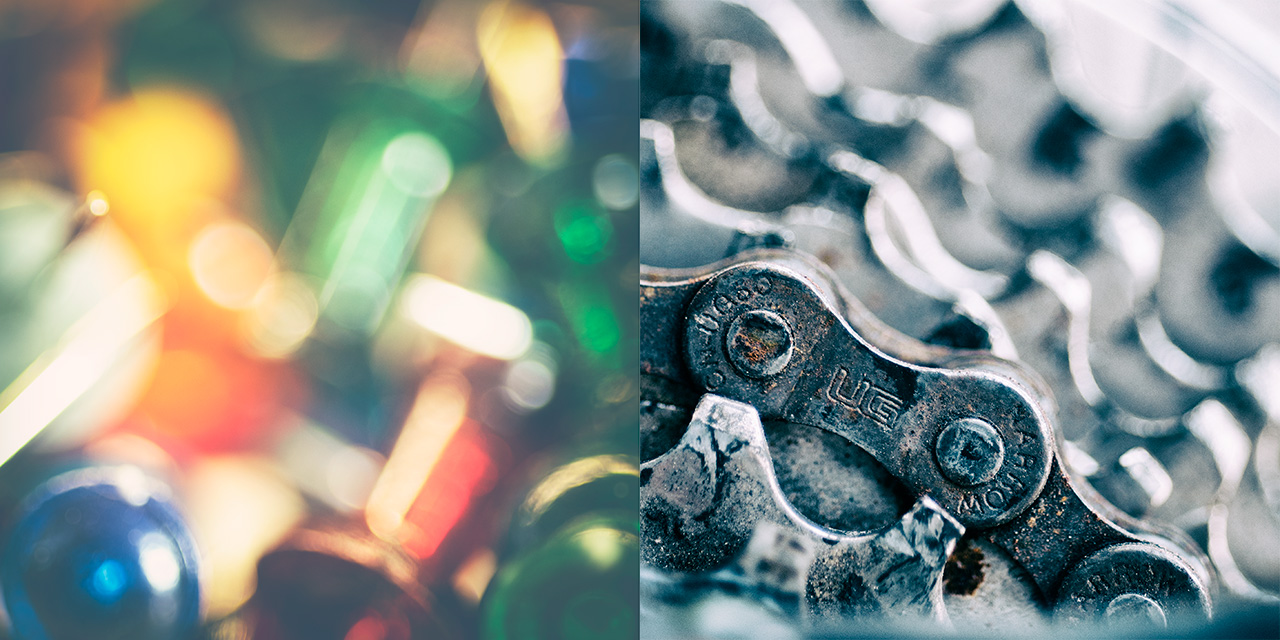 The real creative magic happens during post-processing. This is when I look at different cropping options and experiment with different color and monochrome effects. In many cases the original object becomes hard to identify and the final image becomes more abstract. It's all a matter of personal taste at this point. I like to use Adobe Bridge or Lightroom to review my images, and then do most of my post-processing in Photoshop, incorporating different effects like the ones from the Nik Collection. Lately, I've begun to experiment with Luminar, which is a promising alternative to Photoshop, and has some pretty cool built-in effects. If you choose to do all of your image editing on a smartphone, there are many image editing options to choose from for both iOS and Android.
Give Close-Up Photography a Try
Close-up photography can be a fun and creative way to make beautiful images without having to travel very far. It's a great way to kickstart your creativity when you find yourself stuck. Go ahead and find some objects and start shooting pictures right on your kitchen table. From there, the creative possibilities are endless.
Check out these articles for more information about close-up photography: